...or more correctly, San Francisco Chronicle pop culture editor
wrote a blog entry on it
. In a move that should surprise nobody here, it types right away, with nary a hiccup.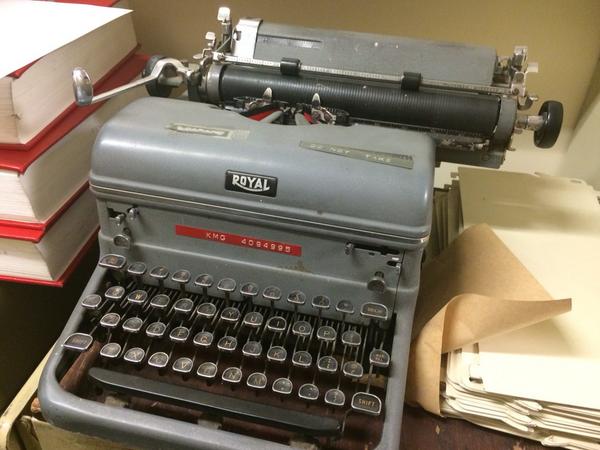 What's more,
it's started tweeting
(@NewsTypewriter) perhaps channeling the spirit of SF's beloved
Herb Caen
, who put his own Royals through their paces. Is this one of his castoff machines? It would be interesting to dig out the provenance.
I can personally attest to the good quality of a KMG. A trip to a local repair shop like
California Typewriter
might be all this typer needs for another half-century of function.
found at least one Royal KMG down in the photo archives, and